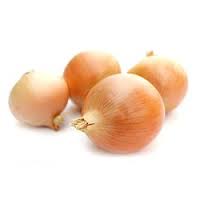 The onion is one of the useful vegetables in use for thousands of years as a spice. It is considered the second most important crop in India. The onion comes in different varieties and included in these varieties are red onions, white onions, green onions and the yellow onions. Each one comes with its unique flavour; a dish can become different if one type of onion is used. Onions can be eaten and used in so many ways; they can be eaten raw, fried, cooked, roasted or even dried. They are popular to use in dips, soups, salads and many dishes.

Yellow onions can be used as a spice, as a vegetable, and as a medicine. As food or as a food ingredient, the onion gives us a lot of health benefits.

Medicinal benefits of yellow onions
Yellow Onions have a lot of medicinal effects and these can work whether they are used as food or as medicine preparation. They are used by early settlers to treat various conditions like coughs, asthma, colds and even used to repel insects. In Chinese medicine, they are even used to treat bacterial infections, breathing problems and angina. Onions are also known to help suppress the growth of bacteria in the colon because it encourages the growth of healthy bacteria named bifid bacteria. Thus, it is considered as good protection against colon tumours.

Growing yellow onions from seeds are both easy and economical. The process can be initiated indoors in tubs and transplanted to the garden later. One can also sow their seeds directly in the garden.
Any of these methods for planting Yellow onion seeds in UP will result in abundant yield supply of onion crops.

How to Grow Onions from Seeds?
Onion seed starting is easy. Onions grow best in fertile, well-draining soil. This should also be worked with organic matter, such as compost. When growing yellow onion seeds, some people prefer to start them indoors. This can be done in late autumn. The best time for planting onion seeds outdoors is in spring, as soon as the soil can be worked in your area. Place them about an inch (2.5 cm.) deep in the soil and approximately half an inch or more apart. If planting rows, space them at least one and a half to two feet (.45 to .61 m.) apart.

Yellow Onion Seed Germination
When it comes to onion seed germination, temperature plays an active role. The proper germination occurs within 7-10 days. However, soil temperature affects this process. The cooler the soil temperature is, longer will it take onion seeds to germinate – up to two weeks. In warm soil temperatures, onion seed germination gets triggered in as little as four days.

Where to buy yellow onion seeds?
Yellow onion seeds suppliers in UP can get you amazing quality yellow onion seeds. Their products are highly in demand in the market due to its quality, affordability and availability. They use the latest equipment and amazing techniques to ensure that their clients receive the best always.

Salient features:
• Complete transparency in dealing
• Competence to deliver in bulk
• Nationwide reach
• Assurance of timely delivery
• Affordable pricing
This entry was posted on August, 26, 2020 at 10 : 35 am and is filed under Yellow Onion Seeds. You can follow any responses to this entry through the RSS 2.0 feed. You can leave a response from your own site.