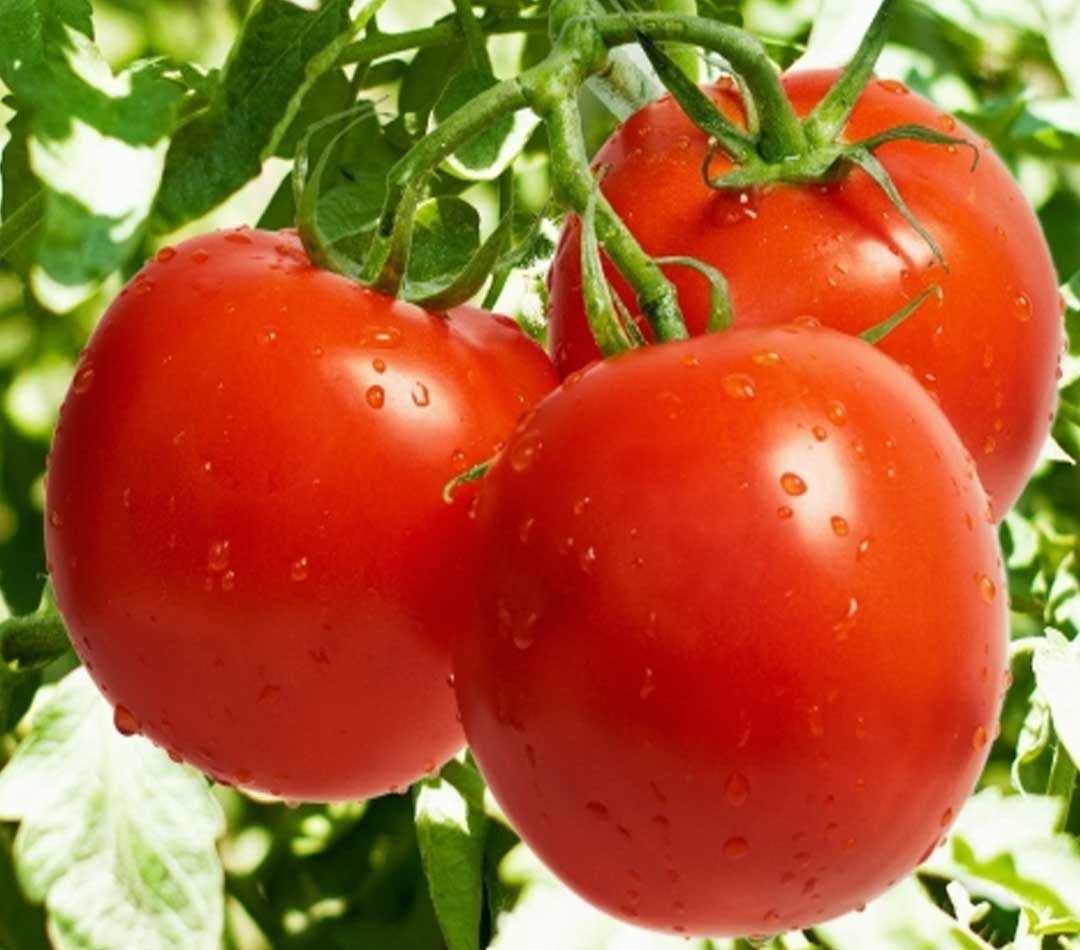 Tomato is a fruit found having its origin in South America as an important member of the nightshade family. But though botanically it is a fruit, it is globally counted as a vegetable. It is an important dietary source of lycopene, an antioxidant offering countless health benefits such as lowering cancer symptoms or heart problems.
Tomatoes are red when ripe but it is also available in different other colours such as purple, green, orange and yellow. There are its subspecies too supplied by the tomato traders in different shapes, colours and flavor.

Nutrition Facts:
Tomatoes include almost 95% water content in them. The rest 5% includes fiber and carbohydrates. Normally, any small raw tomato includes –
• Calories
• Protein
• Carbohydrates
• Sugar
• Fiber
• Fat
• Water

More details…

Carbs – almost 4% of a raw tomato is carbohydrates.

Fiber – tomatoes are known to be an important source of fiber. An average sized tomato offers almost 1.5 grams of fiber. And, its maximum amount (87%) is insoluble fiber which remains in the form of lignin, cellulose and hemicellulose.

Vitamin B9 or Folate – it is an essential B vitamin that helps in normal cell functioning and natural tissue growth. It is a must-have for the pregnant and lactating ladies.

Vitamin C – it is an important antioxidant. Consumption of a medium-sized tomato can provide almost 28% of the requirement of vitamin C.

Vitamin K1 – it is also called phylloquinone. It helps in eliminating blood clots and improving bone health.

Potassium – it is an essential mineral effective for a controlled blood pressure and reduced heart diseases.

Other plant compounds –

• Beta carotene – an antioxidant which converts into vitamin A in the human body.
• Lycopene – an antioxidant and a red pigment.
• Chlorogenic acid – a strong antioxidant known for lowering high BP.
• Naringenin – it remains the skin of tomatoes. It is best known for reducing inflammation.

Benefits of Tomatoes:

• Improved heart health

Various studies have shown that especially middle-aged men suffer from lower beta-carotene and lycopene in their blood which increases chances of strokes and heart attacks. Hence, taking supplements of lycopene can help in lowering bad LDL cholesterol in the blood, and consuming tomatoes on regular basis can help. It also reduces inflammation, blood clotting and oxidative stress in the body.

• Lower risks of cancer

Various studies have shown that regular consumption of tomatoes can help with lower chances of stomach, lung and prostate cancers. In women, it offers protection against breast cancer due to higher amount of carotenoids in it.

• Advanced skin health

Tomatoes are rich in various essential plant compounds and lycopene, which all together offer protection against sunburn.
When tomatoes start ripening naturally they produce ethylene, which is a vaporous hormone. Only the best tomato exporters in India provide naturally ripe tomatoes and not the artificially grown ones. In need, contacting the best suppliers and exporters is recommended for greater health.
At Shankar Seed Company, you will get the best tomato seeds that are of superior quality and affordable. The seeds are packaged well, away from moisture and all their products are tested and certified by experts.